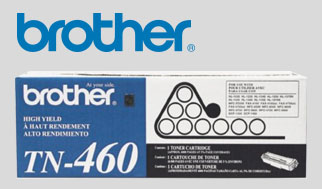 We carry many Compatible Brother Laser Cartridges and sell Genuine Brother Toner Cartridges as well. The Brother Compatible Cartridges and Drum units are very reliable and a great value.
All our cartridges come with a one year warranty. All our cartridges ship for free. If you are looking to save money on your toner cartridge purchases, consider buying our line of Compatible Brother laser cartridges made right here in the USA. You can save up to 50% on your Brother purchases by buying our Compatible cartridges.
In addition to Lexmark we also carry a full line of Genuine HP cartridges and Genuine Lexmark cartridges.
For any questions regarding printer supplies and cartridges, call us at 844-409-3080. Our large selection of toner cartridges is always sold at a discount.
You may also search by part number here.
Below are links to many of the popular Brother Cartridges and Drums we carry. If you don't see what you need contact us.